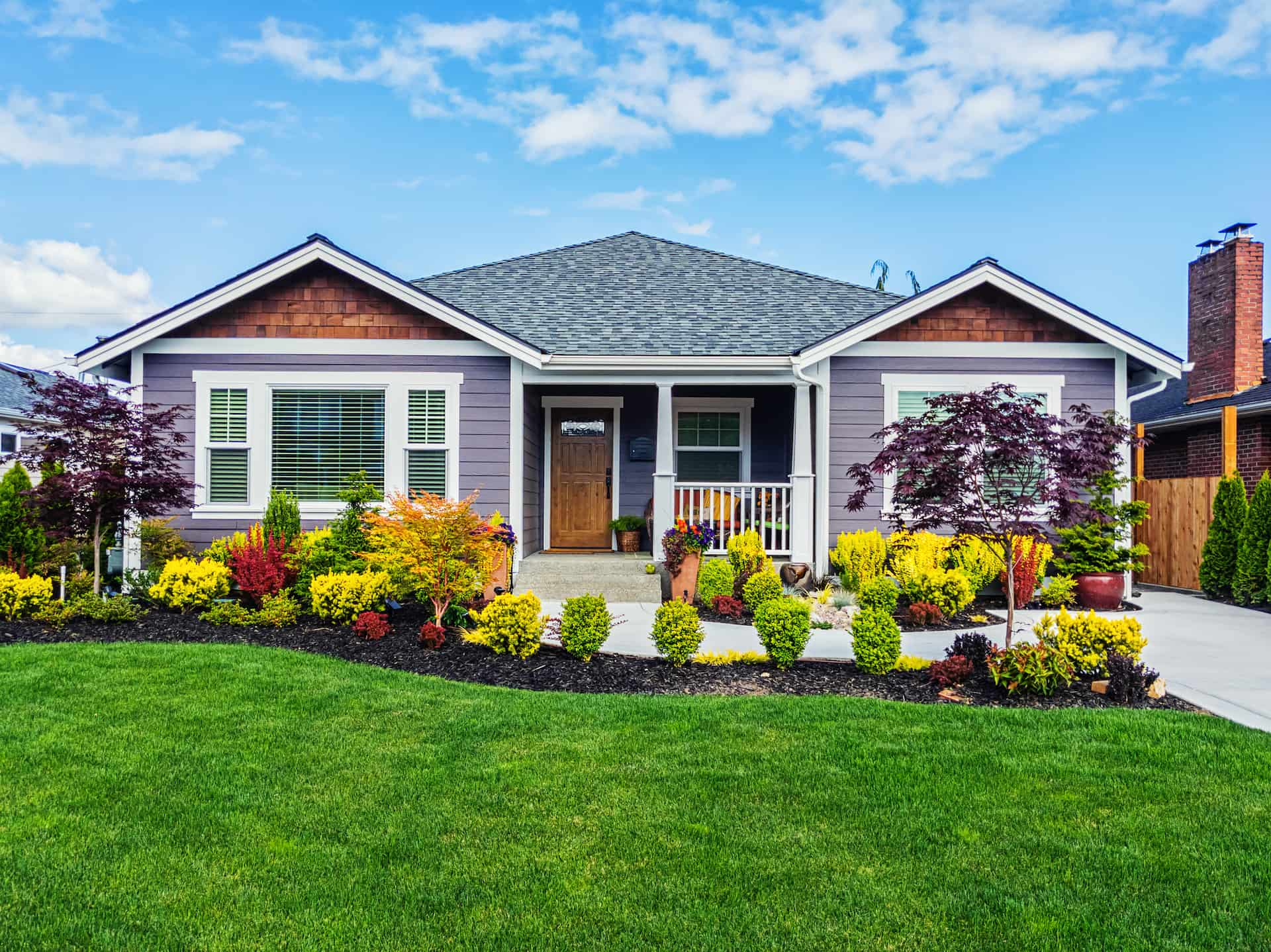 Looking to purchase your first home? As a general rule of thumb, follow the 28/36 rule. Your mortgage payment shouldn't exceed:
28% of your monthly pre-tax income
36% of your total debt (this is known as the debt-to-income ratio)
Passing the 28/36 rule makes you a competitive buyer. But if your financial circumstances make it challenging to abide by the 28/36 rule, rest assured there are first-time home buying programs available that can help.
Let's walk through a few salaries to help you understand approximately how much you can afford on a home—although, ultimately, this question depends on the homebuyer and the individual situation. Each salary range dives into three factors that offer insight on what you need to do to give yourself the best shot at closing:
Debt-to-income (DTI) ratio
Credit score
Down payment
We'll then explore critical questions about home buying programs and valuable insights to ensure your homeownership journey goes smoothly.
How Much Home Can I Afford with a 100K Salary?
DTI: If you have a favorable DTI (28/36) with your 100K salary, you can qualify for a low-interest mortgage loan.
Credit score: Assuming you have good credit, your lender will consider you a low-risk borrower. A good score allows you to qualify for mortgages with good terms (those with lower interest rates and higher loan amounts).
Down payment: Ideally, your down payment is at least 20% of the home's purchase price. This percentage can help you qualify for a lower mortgage interest rate. If you don't have enough savings accrued for it, you may be eligible for a first-time homebuyer loan program.
How Much Home Can I Afford with a 60K Salary?
DTI: A favorable DTI is a good start. If your DTI isn't stellar,lenders may still qualify you if there are compensating factors such as a savings account with six months' worth of housing expenses. You want to be cautious about purchasing more than you can reasonably afford.
Credit score: If you have a high DTI but a good credit score, you may qualify for a home mortgage with favorable terms. Depending on where you stand, it's worth taking the time to boost your credit score. Double-check your reports for errors—amending them can help you.
Down payment: A larger down payment can help you look more competitive and reliable. Remember that you'll have to cover additional expenses such as property taxes, maintenance, and possible HOA fees. Consider these and your debts as you sort out your estimated down payment.
How Much Home Can I Afford with a 30K Salary?
DTI: Though having a low income can increase your DTI, there are programs geared toward lower-to-moderate-income borrowers, and you may still qualify.
Credit score: With a higher DTI, it's best to ensure your credit score is in good shape. A favorable credit score gives you a good chance of being eligible for low-interest rate loans. Improving your credit score may entail paying off credit card or revolving debt balances. A good credit score is considered anything from 670 or higher.
Down payment: There are first-time buyer home programs geared toward lower-to-moderate-income individuals. These programs can help you qualify for loans with minimum or no down payments.
For more insight, use our mortgage rate quote calculator. This tool makes it easy to calculate your mortgage payment accurately by accounting for your financial obligations under various scenarios.
2 Helpful Questions to Ask When Buying Your First Home
Here are two questions to help you get the best of your first-time home buying experience.
1. How Can I Give Myself the Best Chance at Getting a Good Mortgage Rate?
Each person holds different financial standings (different credit scores, debts, incomes, etc.). It's essential to get insight into what areas of your financial profile you should improve to give yourself the best shot at a reasonable rate.
A qualified loan officer can examine your profile and offer recommendations to help you close on a home easier and faster.
2. Do I Qualify for Any First-Time Homebuyer Programs?
First-time homebuyer programs can help prospective homeowners with the financial resources they need to purchase a home.
You may qualify for programs like these:
Apply or obtain pre-approval for any of these loans through Direct Mortgage.
3 Common Mistakes People Make and How to Avoid Them
Don't learn the hard way. We've listed three common mistakes homebuyers make and what you can do to avoid them.
1. Overspending
We often want things we can't afford. Many people tend to find a house they like and then try to qualify for the mortgage they need to purchase the property. By going this route, you'll likely overspend. You may be setting yourself up for a loan that isn't affordable and realistic for you.
How to Avoid This
Look at your finances first, determine how much of a house payment you can afford, and then find a home that meets that value. Don't end up in a situation where you're neglecting your financial priorities—this can push you farther behind on your financial goals.
2. Failing to Check Credit Reports and Correct Errors
Lenders will scrutinize your credit reports. Any reporting errors can cost you a higher interest rate.
How to Avoid This
Double-check your credit reports from each of the three main credit bureaus—Experian, Equifax, and TransUnion. You can dispute errors by providing the relevant documentation to prove the inaccuracies.
Examples of errors include:
Wrong status account (e.g., a payment erroneously reported late)
An ex-spouse mistakenly listed on a loan or credit card
Account numbers that don't belong to you
Inaccurate credit limits or loans
3. Not Looking for First-Time Home Buying Programs
It's tough buying a home for the first time. The down payment amount can be intimidating, prompting people to delay purchasing.
How to Avoid This
You don't have to delay. Rest assured; there are several programs that:
Offer low down payments.
Provide low-interest rates.
Accept buyers with low credit scores.
Always consult with a loan offer about your first-time homebuyer options.