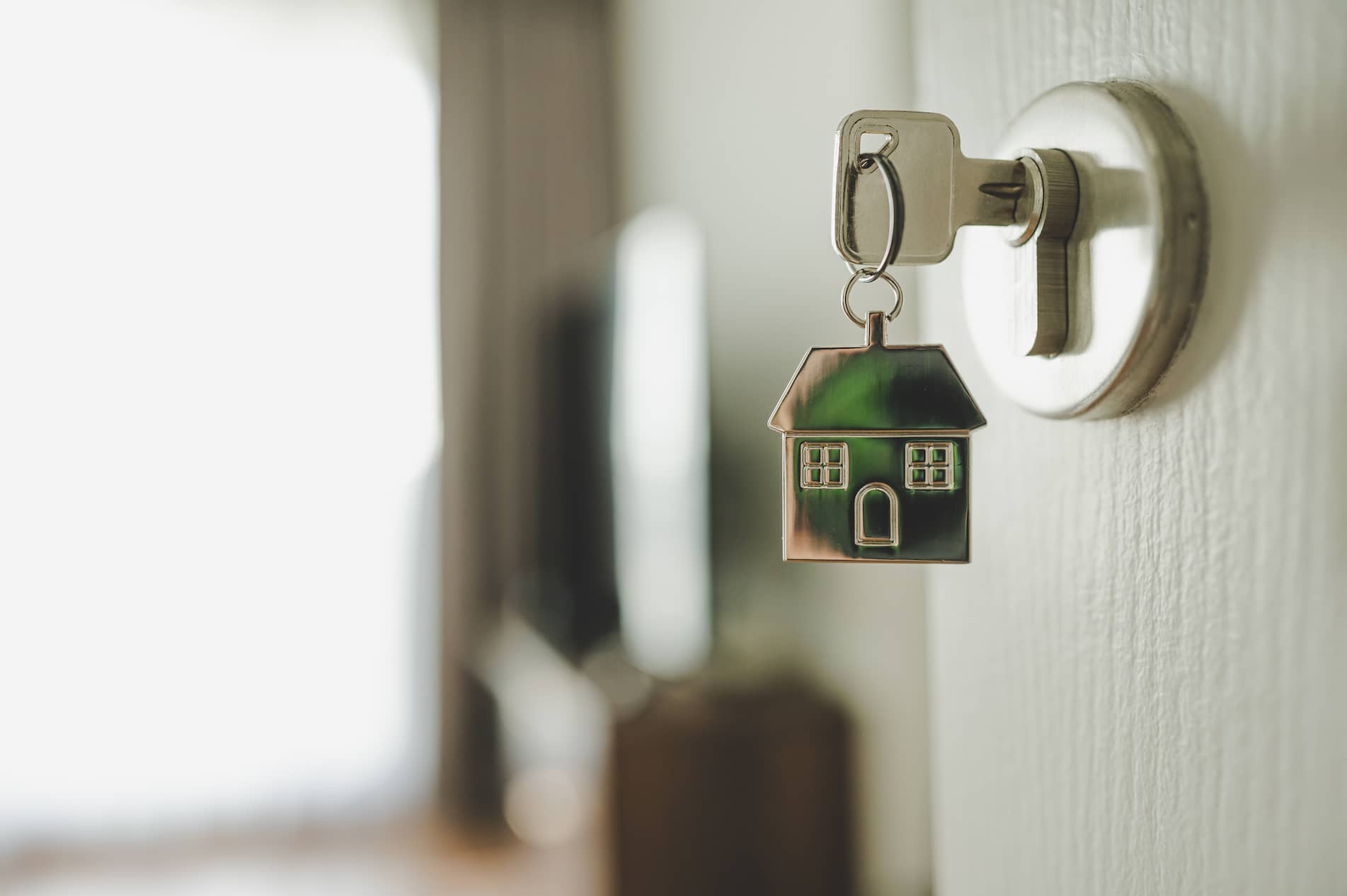 If you're in the market for your very first home, our team has you covered. It's exciting venturing out into the homebuying process, but there are various complications and nuances you need to be aware of to ensure you're financially sound for the long run.
Here's your personal first-time homebuyer guide. This guide walks you through the essential FAQs regarding mortgage interest rates, the homebuying process, and more.
Check out our Mortgage Calculator Tool to determine your potential mortgage interest rate.
Browse a specific category by clicking on any of the quick links below: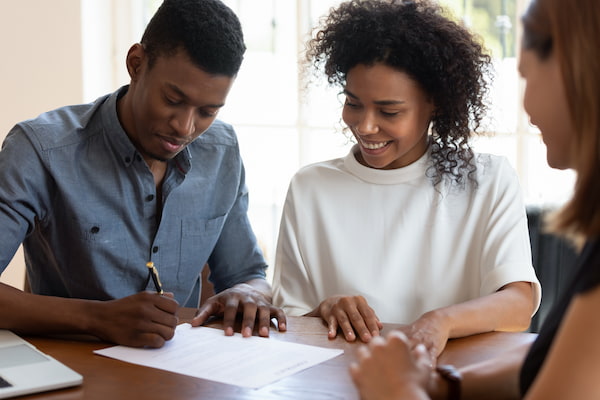 What Is a Homebuyer Program?
A homebuyer program consists of several loan programs that help with down payments and closing costs. You must qualify for these programs based on criteria such as credit score, income, and geographic location.
Why Are Homebuyer Programs Offered?
Homebuyer programs are offered to help borrowers/prospective homeowners with the financial resources to buy a home. The Beehive State provides a wealth of information to help you achieve your goal.
Apply or obtain pre-approval for any of these loans through Direct Mortgage.
3 First-Time Utah Homebuyer Loans
Three main types of Utah home loans are ideal for first-time buyers.
1. FHA Loans
Insured by the Federal Housing Administration (FHA), FHA loans are backed by the US. Department of Housing and Urban Development (HUD). This government-backed loan opportunity presents less risk to lenders.
For example, lenders can accept lower credit scores and down payments—ideal benefits for first-time homebuyers. The FHA provides loans for single-family and multi-family properties.
Criteria
The criteria for receiving approval for an FHA loan are as follows:
Credit score of at least 580. This can help you qualify for a down payment of 3.5% of a home's purchase price. Anything under 580 will require a higher down payment.
Debt-to-income ratio (DTI) of 43% or less.
Mortgage insurance. You'll need to pay two types of insurance:
Upfront mortgage insurance
Annual mortgage insurance premiums (MIP)
Primary residence. An FHA loan can't be used for investment homes. Thus,if you are purchasing a single-family property with an FHA loan, you'll need to occupy the residence.
2. UHC
Established by the Utah Legislature in 1975, the Utah Housing Corporation (UHC) aims to provide quality and safe housing for low- to moderate-income Utah families.
There are currently three types of loans the UHC offers:
FirstHome Loan: FirstHome aims for first-time homebuyers with a credit score of 660 or higher. Per the UHC, this loan program usually offers the lowest interest rate out of the three.
HomeAgain Loan: This loan is for either of the following:
First-time homebuyers who do not qualify for FirstHome
Individuals who have previously owned a home with a credit score of 660 or higher
Score Loan: The Score mortgage program is for homebuyers with a credit score of 620 or higher. This mortgage is specifically designed for those who've endured previous credit challenges.
Criteria
UHC eligibility differs depending on the type of loan:
FirstHome Loan: Must have 660 or higher credit score and income and purchase price below the posted limits.
HomeAgain Loan: Must meet annual income limits.
Score Loan: Must have 620 or higher credit score and meet purchase price and annual income limits.
3. USDA
Insured by the U.S. Department of Agriculture, a USDA loan is a first-time homebuyer program offered to individuals purchasing a home that doesn't lie within a major metropolitan area.
The required down payment can be as low as $0. Compared to conventional loans, USDA loans can offer lower interest rates.
USDA loans are available to anyone who meets minimum credit guidelines and income requirements. There are two types of USDA housing loan programs:
Single Family Housing Direct Loan Program: Helps low- and very-low-income applicants buy decent, safe, and sanitary housing in eligible rural areas. The loan is a subsidy that reduces your mortgage payments temporarily.
Single Family Housing Guaranteed Loan Program: Helps low- and moderate-income applicants purchase decent, safe, and sanitary housing in eligible rural areas, with 100% financing. The program provides approved lenders with a 90% loan note guarantee. Thus, if you qualify for this program, you won't have to put any money down for your home.
Criteria
The USDA loan requirements are as follows:
Must be a first-time homebuyer.
Must meet income eligibility (select the type of loan program at the very top).
Credit score of 640 or higher. Even if you don't have a 640 credit score, there is still hope. USDA allows lenders to underwrite USDA home loans manually at the lender's discretion.
Start My Loan Application
First-Time Utah Homebuyer Grants
The UHC provides a Veterans Grant. This grant offers Veterans up to $2,500 when purchasing a home. Veterans must be first-time Utah homebuyers and either:
Have left the military in the last five years
Be current members of the military
Veteran couples are eligible for one grant only.
UHC does not qualify Veterans. Rather they must receive a Grant Status Validation from the Utah Department of Veterans and Military Affairs (UDVMA). You may then present your grant status to a lender.
Visit the UDVMA site for more information.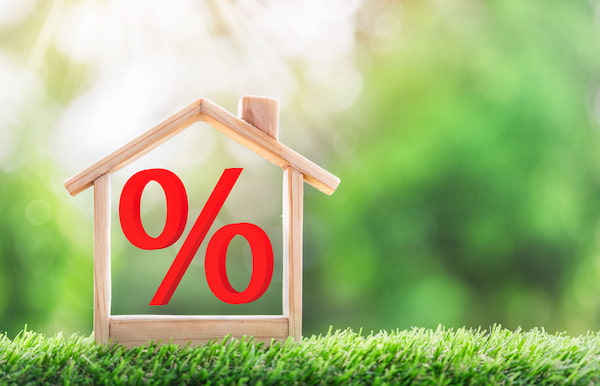 How Do Mortgage Interest Rates Work?
One of the biggest challenges for prospective homeowners is finding the right mortgage. Interest rates can break or make your long-term costs, so it's important to become familiar with how mortgage interest rates work.
What Is a Mortgage Interest Rate?
Expressed as a percentage, a mortgage interest rate is what you'll pay to borrow money from a lender.
When you borrow money to purchase a home, you need to repay more than the original amount you borrowed (the principal). This interest pays the institution for lending you those funds.
Current Mortgage Interest Rates
Your lender will calculate your mortgage rate as a percentage of your loan. Mortgage interest rates at the time of publication range from 4% to over 5%.
How Different Types of Loans Affect a Mortgage Interest Rate
Interest rates depend on the:
Loan term. For example, if you're doing a 15-year mortgage loan, your interest rate will typically be lower than a 20-year mortgage loan.
Type of loan. Remember, if you are getting a government-backed loan, the interest rate will typically be lower than conventional loans.
Credit score. Lenders use your credit score to determine how successful you'll be in making your mortgage payments.
Down payment. Paying a larger down payment reduces the amount you need to borrow. This also makes you seem less risky to lenders.
DTI: Having a lower debt-to-income ratio can help you secure a lower interest rate since it demonstrates less risk to lenders.
What's considered a "good" mortgage rate depends on the market. Mortgage rates fluctuate frequently, so compare quotes to identify the best option.
Get My Rate Quote
How Is a Mortgage Payment Calculated?
A monthly mortgage payment is calculated based on:
Principal: The amount you borrow.
Monthly interest rate: The fee the bank institution charges for the borrowed funds.
Number of payments: For example, if you're doing a 30-year mortgage, multiply this by 12 (number of months in a year). This would total 360 monthly payments.
Private mortgage insurance (PMI): You are only required to pay a PMI if you put down less than 20% of the purchase price. Your lender will add this premium to your payments.
Property taxes: Your lender will collect property taxes in an escrow account. At the end of the year, the taxes are paid to the government on your behalf. How much you pay in property taxes depends on two things: local tax rates and the value of your home. Look on Utah's local government sites for the rates in your specific county. For example, here is the Salt Lake County Property Tax Division site.
Homeowners insurance: You will likely be required to pay homeowners insurance. Insurance policies with a high deductible will usually entail a lower monthly premium.
5 Tax Benefits When You Pay a Mortgage
One exciting thing about becoming a homeowner is that it opens you up to new tax benefits. Here are the four maintax benefits you may be able to claim when paying a mortgage:
Mortgage interest deduction: This allows you to deduct the interest you pay on your mortgage. Interest paid throughout the year is deductible up to $750,000.
Property taxes: If you live in an area with high property taxes, they can be deducted as part of the state and local taxes.
Energy credits: Using energy-efficient resources such as solar electric and solar water heating in your home can enable you to deduct costs on your itemized tax return.
Penalty-Free IRA Payouts: First-time home buyers can enjoy a penalty-free IRA payout if they withdraw funds from their IRAs for the down payment. Keep in mind that this exception does not apply when using funds from their 401(k) plans.
What to Know When You Get Started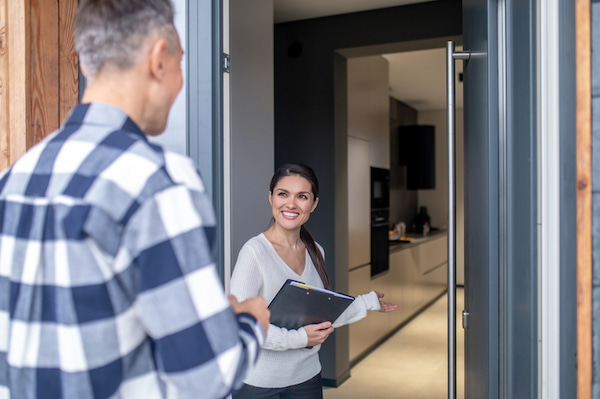 Get Help from Industry Experts
There are two people who can help you purchase and finance your own home—a mortgage loan officer and a real estate agent.
Mortgage Loan Officer
Your loan officer will help you finance your first home. They will:
Evaluate your financial situation and background to prequalify you for a mortgage.
Prepare, evaluate, and verify mortgage loan applications.
Take the time to understand your needs and eligibility and recommend the right loans and grants.
The right loan officer is an expert in:
Real estate trends and developments in the market
Current and forecasted lending rates
FHA, UHC, USDA, and conventional loans
Changes in rules and regulations of mortgage programs
Real Estate Agent
A real estate agent will typically be involved in all areas of your home-buying experience. They will:
Scope out available homes on the market based on your budget and needs.
Connect you with sellers.
Help draft your offer.
Advise you on how to negotiate price and terms.
A real estate agent may also recommend mortgage lenders. Know that agents do not receive any form of financial reward for doing so, according to the Real Estate Settlement Procedures Act (RESPA).
Find Out Your Credit Score
You can request a free copy of your credit score from any of the three major credit reporting agencies once a year:
Credit scores generally range between 300 and 850. Here's how scores typically break down by industry standards:
Poor: 300–579
Fair: 580–669
Good: 670–739
Very good: 740–799
Exceptional: 800–850
Understand Loan Limits
FHA
The U.S. Department of Housing and Urban Development (HUD) offers an FHA Mortgage Limits tool which allows you to look up mortgage limits for specific states, counties, or metropolitan areas.
As of 2022, FHA loan limits in Utah fall between $420,680 to $970,800 for single-family homes depending on which county your prospective home is located in.
UHC
UHC loans limit the purchase price of the home based on county, going up to $536,900. For the total loan amount, they adhere to FHA guidelines.
USDA
For USDA loan limits, read through USDA's single family housing loan limits. As of 2022, loan limits in Utah range from $336,500 to $776,600.
Determine the Type of Home You Want
Understanding loan limits can help you assess the type of home you want (such as a single- or multi-family home). Discuss these with a real estate professional and loan officer to ensure you're making the right move.
Make an Offer and Prepare to Make a Down Payment Fast
With the help of a real estate agent and loan officer, make an offer to the seller and get ready to make a down payment fast. Again, your loan officer can advise based on your financial background to guide you on ways to receive down payment assistance and/or purchase a home with no money down.